Discover How To MULTIPLY Your Child's Odds Of Admission and Slash College Costs By 48.6%
Parents of college-bound teens who are STRESSED out about paying for – and getting into – a top college owe it to themselves to attend this unusual, free workshop on "College Planning Secrets."  This information is geared toward helping business owners, middle class families and others who mistakenly assume they cannot qualify for anything and lack clarity and confidence that they are looking at the right colleges for their children, whether or not they can get in, and have questions about the VALUE of today's "hot" colleges!
Andrew Lockwood, J.D.,  author of the best selling books "How to Pay 'Wholesale' for College" and "The Incomparable Applicant" and cohost, with Pearl Chizner Lockwood, of "The College Success for Less Show" will conduct a 90 minute presentation that covers the following information:
Which types of savings accounts "penalize" you in the financial aid formulas, which do not count against you at all
What to do at the 11th hour if you've saved in the wrong places
The surprising truth about what admissions officers are REALLY looking for
Inconvenient truths about the most popular college majors and what employers of the future ACTUALLY want
How millionaires can get 48.6% off the cost of college, even if their kid didn't cure a deadly disease last summer or build a village in a Third World country over winter break
WARNING:  your guidance counselor's, accountant's or "financial guy's" advice may have SABOTAGED your chances of aid
The new changes to the FAFSA financial aid form and what they mean for your family
Little-known financial aid "loopholes" for business owners
Negotiation secrets: How a mild-mannered college planner got an extra $30,000 plus  – per year – out of a top West Coast college AFTER its "final" offer
More!
WARNING:  Lockwood's presentations are face-paced and turn a dry, stressful subject into an entertaining experience. But the thin-skinned and easily offended should twice about registering.
There is no charge for the workshop. This is a free community program. However, there is one  "catch", the venue holds a limited number of families, so pre-registration is highly recommended so you do not lose out on this valuable information!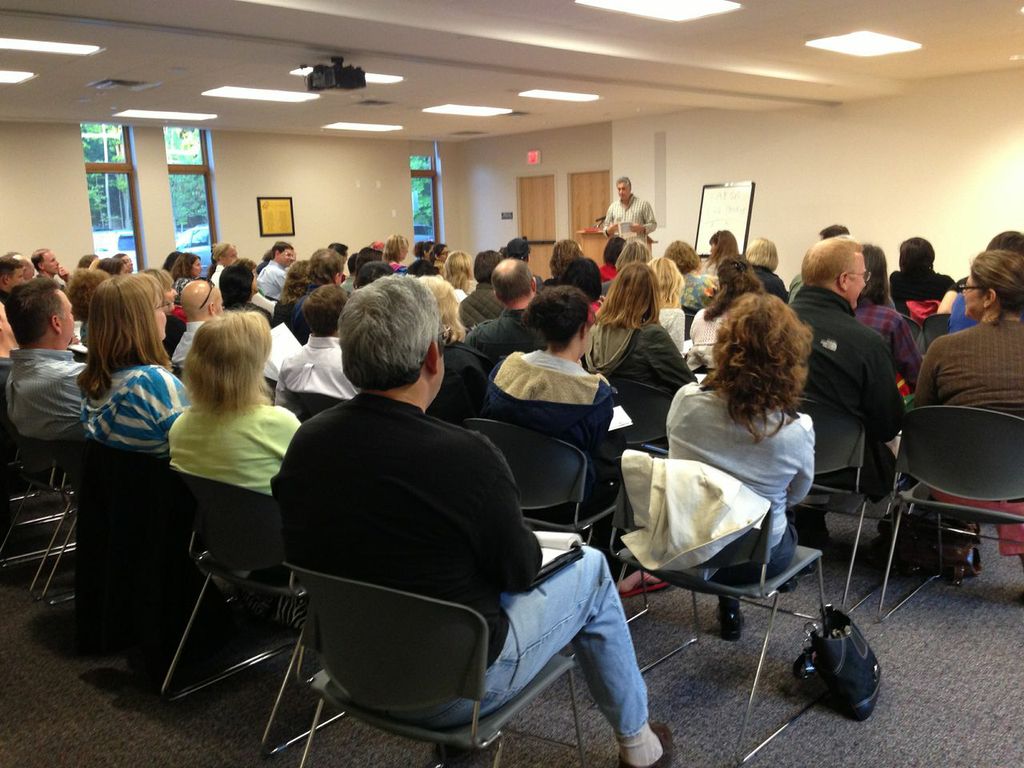 A recent workshop
Blunt, honest.
– Frank Brecher, Commack, NY
 The Weston High School PTO hosted Andy for an extremely informative and entertaining seminar on the best-kept secrets of securing the ideal financial aid package.
Weston is home to a high income parent population and most walked away not just pleased but astonished that they could, in fact, qualify for financial aid!
The PTO received terrific feedback and we are looking forward to having Andy back next year  — kudos to Andy for a job well done!
— Lisa Bigelow
Vice President, Weston CT High School  PTO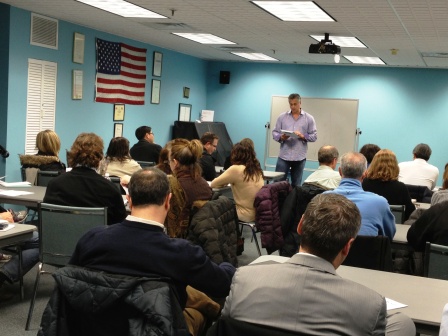 College Planning Workshop – Oyster Bay, NY Public Library
Andrew Lockwood, a college finance consultant, has conducted two classes at the South Huntington Public library.  Each event was well attended and parents seemed to be very interested in the material presented. I would recommend that any library in an area with a significant population of college-bound children host a similar workshop with Mr. Lockwood.
Catherine Schmoller
Director of Public Relations & Adult Programming
South Huntington Library
Lisa,  Please thank Andy Lockwood for his wonderful presentation at our recent Board Meeting.  We found it very informative and helpful.
I am sure a lot of the parents who attended the presentation will be following up with him for subsequent meetings.
Thanks again,- Lisa Edelblum
President, Roslyn PTO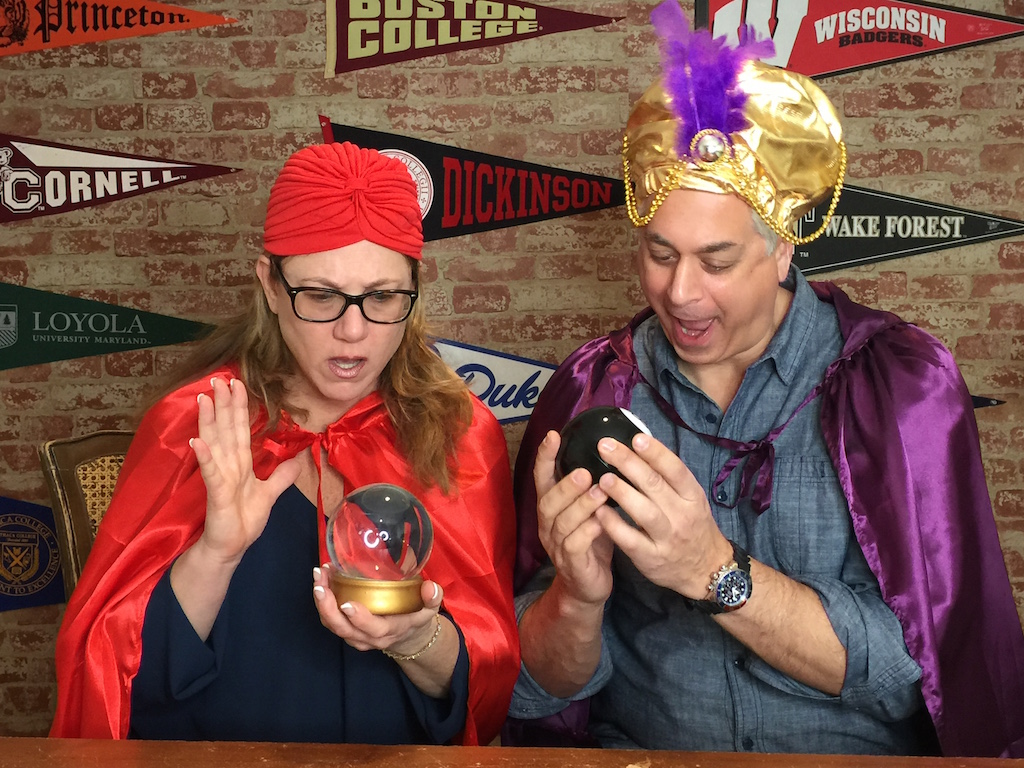 "Predictions" –  The College Success For Less Show
 Made a sensitive subject more palatable, very informative!
-Leslie Gross, Old Bethpage, NY
Easy to understand.
-Fran Cioffi, East Northport, NY
You showed us there is hope as there is money available, you just need to know where to look.
– Brian Gerrity,
Glen Head, NY
I met with my Teen Advisory Group on Tuesday and they told me they really enjoyed your presentation especially that you geared it for "the forgotten middle class", and gave them tips and information that they could easily understand. They also liked your sense of humor and jokes and thought they enhanced an already fine presentation.
Just wanted to let you know that I have you scheduled for a "College Finance Secrets" program…We are looking forward to your program, and I will be in touch a few weeks beforehand.
Sincerely, Cathy Loechner,
YA Librarian, Shelter Rock Public Library,
516-248-7363 ext. 239
 Very clear – made it more understandable.
– Lisa and Brian Dennelly, Carle Place, NY
 You made a dry subject interesting.
– Kathleen Dooley, Huntington, NY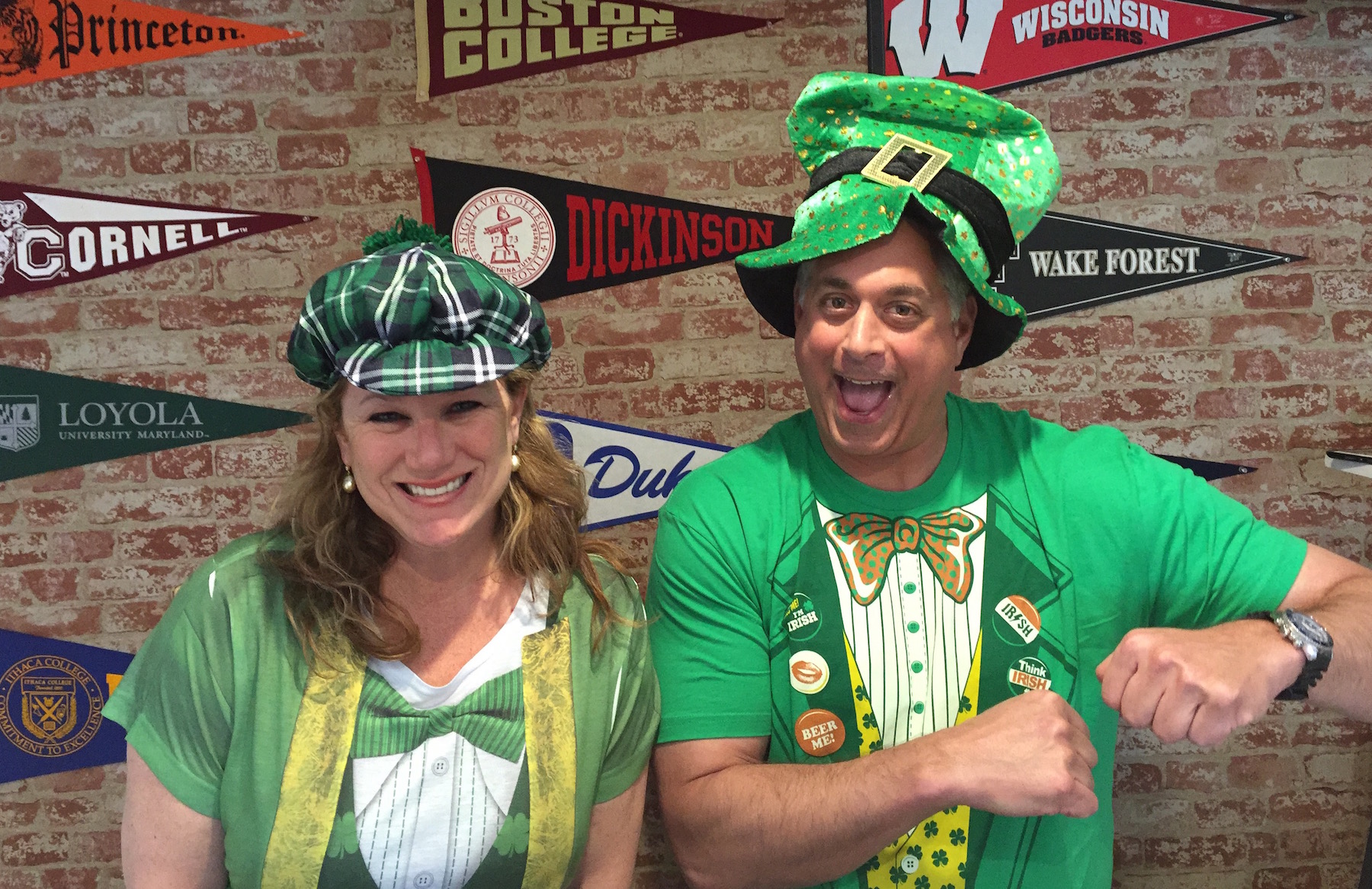 "Find Your Financial Aid Pot O' Gold" – The College Success For Less Show

Informative, funny!  Free comedy show – I enjoyed!
-Lesley Pollach, Dix Hills, NY
Mr. Lockwood has presented several informative workshops at The Bryant Library in Roslyn over the past few years. Despite the dry subject matter of the college financial aid process, Mr. Lockwood engages the audience with both humor and honesty. His knowledge on an often confusing subject is evident during his workshop and parents are often eager to learn more from Mr. Lockwood.
Lauren Fazio –
Young Adult Librarian, The Bryant Library
Clear explanation of the financial aid process.
-James Morrell, Garden City, NY
Andy
You probably do not remember me but I came to one of your seminars at the Roslyn JCC and also took advantage of the free consultation at your office last year.
Unfortunately, the economic downturn combined with an extremely contentious divorce left me in a situation where I had basically no funds to pay for my son's tuition or to work with you.  However, I remained on your email list and  still received priceless  information that was invaluable to my son's entire financial aid process.  I can only imagine what you can do for the "paying customers."
My son was admitted to Tulane University and received an extremely generous aid package.  I strongly believe that what i learned from your blasts was a big part of it.  Thank you for providing this, and as my financial situation improves, I look forward to  consulting with you in person for my other children.
I will be opting out of the email list, but surely will return in a couple of years.
Sincerely,
– M.F. [Name withheld by Andy]
Great Neck, NY
I came to see you after attending a workshop.  You told me not to waste my money retaining you because you could not help me.
That's when I knew you were an honest man.
– Anthony DiBattista,
New Hyde Park, New York